Since 1998, The Millennium Group International, LLC (TMG) has served a variety of satisfied government clients. Please see our available contract vehicles below.

GSA CONTRACT HOLDER
GSA Multiple Award Schedule (MAS)
Contract #47QRAA23D003L
SINs 54161, 541611, 56131, 541611W, 541612HC, 611430, 611430TD
Providing direct access to simple or complex fixed-price or labor-hour professional services for business consulting services.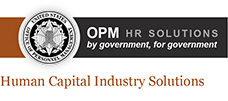 HUMAN CAPITAL & TRAINING SOLUTIONS (HCATS) SB
Contract #GS02Q16DCR0109, Pool 2
Government-Wide, Multiple Award, Indefinite-Delivery, Indefinite-Quantity (MA-IDIQ)
Providing customized human capital management and training services to all agencies

A-G Millennium, LLC
A-G Millennium is an SBA 8(a) certified joint venture between TMG and A-G Associates.
UEI: ZA81ABY5N1A3, CAGE Code: 9FXX8
A-G Millennium is available for expedited sole-source federal government procurements. We accept contracts of up to $4.0M for sole source professional services contracts, non-protestable awards. Open discussion between the government and the 8(a) firm occur during all phases of the procurement.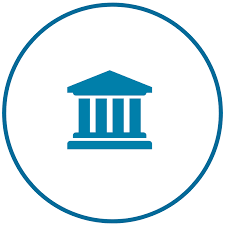 AGENCY-SPECFIC CONTRACT VEHICLES
WASHINGTION METROPOLITAN AREA TRANSIT AUTHORITY (WMATA)
Organizational Transformation Implementation (OTI)
Master Contract
Categories: Business Process Reengineering, Talent Management
Term: 01/10/2022 to 01/09/2025
DEPARTMENT OF HOUSING AND URBAN DEVELOPMENT (HUD)
Organizational and Management Consulting
Blanket Purchase Agreement (BPA)
Contract # 86614319A00001
Term: 08/08/2019 to 08/07/2024
FEDERAL HIGHWAY ADMINISTRATION (FHWA)
Training, Talent Development, Organizational Development, and Employee Engagement and Communication Services
Blanket Purchase Agreement (BPA)
Contract #693JJ320A000003
Term: 02/22/2020 to 02/21/2025
U.S. DEPARTMENT OF EDUCATION
Education Grants Management Support Services (EDGMSS)
Blanket Purchase Agreement (BPA)
Contract #91990020A0035
Term: 08/31/2020 to 08/30/2025
U.S. INTERNATIONAL DEVELOPMENT FINANCE CORPORATION (DFC)
Executive Coaching/ Management Services
Basic Ordering Agreement (BOA)
Contract #77344421G0001
Term: 02/11/2021 – 02/10/2026
FEDERAL RESERVE BOARD
Workforce Planning – Consulting Services (IDIQ)
Term: 11/24/2017 to 11/23/2022

NAICS CODES

518210 – Data Processing, Hosting, and Related Services
541512 – Computer Systems Design Services
541611- General Management Consulting Services
541612 – Human Resources Consulting Services
541613 – Marketing Consulting Services
541614 – Process & Logistics Consulting Services
541618 – Other Management Consulting Services
541990 – All Other Professional Services
541910 – Marketing Research
561110 – Office Administrative Services
611430 – Professional Management Development -Training
611699 – Misc. Schools and Instruction


CORPORATE IDENTIFIERS

Unique Entity ID (SAM): K2WEU9NU1K63
DUNS: 128132094
CAGE: 3NBY9
Virginia SWAM Certification: 673066, Aug 24, 2024