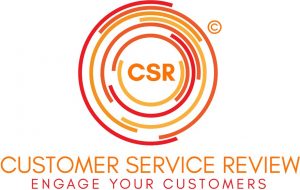 Using TMG's Customer Service Review (CSR), organizations can assess the customer experience. TMG designed to CSR to measure the customer's experience throughout the journey from initial contact to various touch points in the servicing environment. Organizations will learn about how service delivery matches customer expectations. With CSR feedback, the organization can match customer experience through building and inspiring loyalty. Organizations thrive through delivering on customer wants and needs.
The CSR provides organizations with an understanding of what's going right and what's going wrong in the customer service lifecycle. Each customer makes a decision about buying and buying again. How do you know the critical factors that converts interest to buying? Learn how to do more of what customers like and less of what is not liked.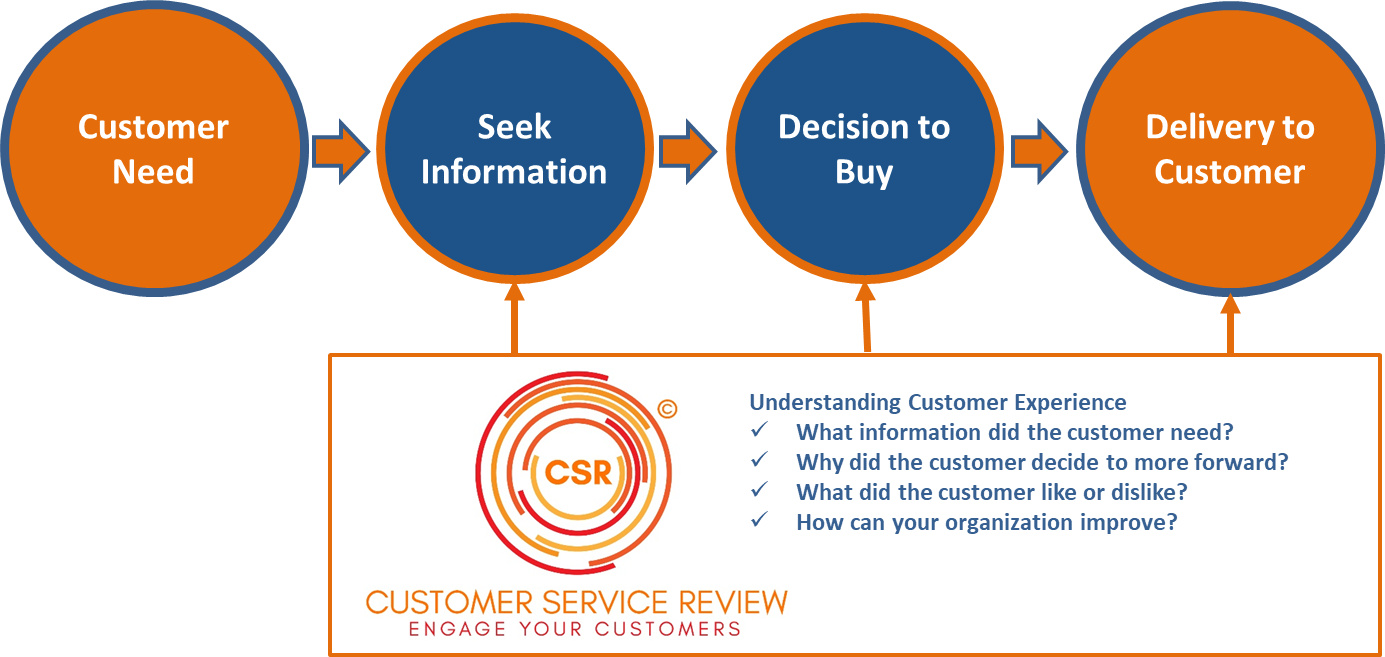 Slide

Create Value

Understand what your customers think is important.
Slide
Improve Customer Experience

Engage customers with proactive solutions.
Slide
Create Buyers

Motivate from interest to buyers and repeat customers.
Slide
Improve Customer Service Processes

Speed up customer service, reduce costs, increase quality.
Slide
Anticipate Needs

Needs change. Keep up with what customers want or lose them to the competition.
TMG Customer Service Review© (CSR)
Learn about performance from customers. Gain broad understanding of what customers want and need. Assess the performance of key business processes. Results are presented through a customer relationship maturity model framework.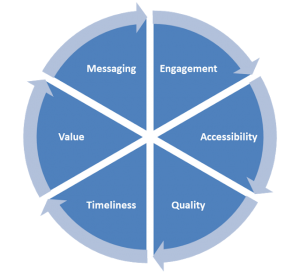 The CSR provides organizations with Voice of the Customer (VOC) feedback.
The CSR provides a full spectrum view of your service delivery through the eyes of your customers. The CSR is a robust, customer journey-focused survey instrument that provides feedback and insights on customer experience allowing you to become more customer-focused.
The survey, delivered online in a mobile-device enabled, 508-compliant format, takes customers less than 15 minutes to complete. We report results across four dimensions: Reputation & Knowledge, Accessibility & Ease of Use, Quality & Timeliness, and Communication.
customer, service, opinion, survey, pulse, process, human, resources, capital, federal, agency, maturity, diagnostic, organization, company, staff, assess, assessment, inquiry, appreciative, system, improvement, human, capital, performance, business, organization, organizational, engagement, tool, questionnaire, feedback, analytics, sales, retention, experience, satisfaction, selling, promoter, marketing, needs, Cx, customer experience
Contact Us
If you would like to learn about more about how our Experts can help you to improve your organizational performance, contact us today. We'd love to hear from you!