The Challenge
Organizations face the inability to adapt to changing demands, lack of operational capacity, unstable budget funding, misaligned workforce, unhappy customers, unengaged employees and many more problems. Leaders faced with one or more of these problems can leave a legacy of underperformance, dissatisfaction and failure.
On the other hand, high-performing organizations tend to have the following qualities – customer focused, quickly and efficiently change, focus on long term success, continuously improving their core capabilities, flatter hierarchies, and stronger teamwork, diversity, and adaptability.
The TMG Approach to Organizational Development
As a firm committed to Building Organizational Capacity, The Millennium Group International (TMG) differentiates itself by placing tremendous value on building personal, truly collaborative relationships with our clients. We deliver effective solutions which endure beyond the emerging stages of transformation and yield ongoing benefits.
Our consultants engage in frank and ongoing dialogue with our clients to gain a precise understanding of the issues. We build strong relationships, steeped in mutual trust, that allows us to ask the difficult questions, dig into the data, conduct thoughtful, rigorous analysis, and to be transparent in the drivers of our recommendations. We sustain change through transferring knowledge to our clients so they are stronger and able to continue the efforts long after the formal engagement has passed.
TMG Organizational Development Approach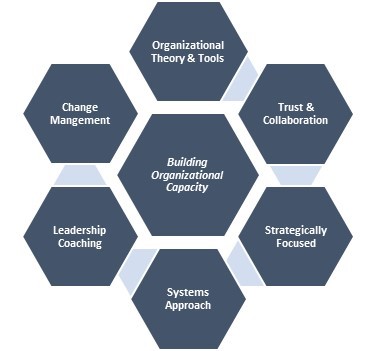 How TMG Supports Clients
TMG delivers a wide range of activities that ultimately aim to improve the effectiveness of an organization. We apply a whole systems approach to impact all aspects of organizational life, addressing the interconnectedness of – the strategy, the structure, the people, performance expectations and rewards, technology, and processes.
We will work to expand the ability of the organization to be open and candid about the organization (the current state), address the different experiences people are having, and help them work together effectively to create new ways (future state) of progressing into the next phase of the organization's maturity. Our team uses an organization maturity model approach to assess the current state of the organization and then provide a roadmap for improvements.
TMG Organizational Maturity Model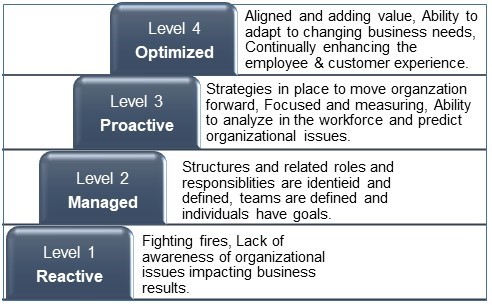 A Proven Partner for building High Performance
TMG has over 20 years of experience with helping leaders to create high performing organizations. Our clients include numerous Federal government agencies, businesses, and non profit organizations.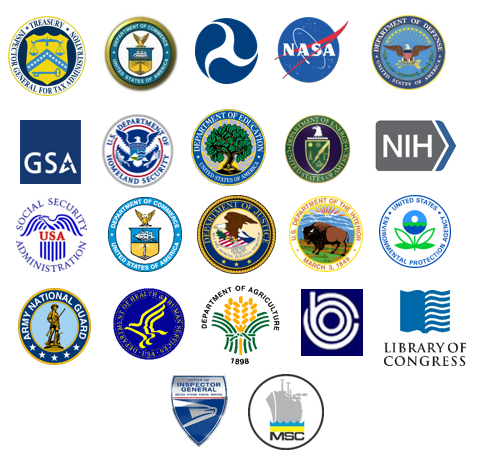 Contact Us
If you would like to learn about more about how our Experts can help you to improve your organizational performance, contact us today. We'd love to hear from you!
need to take around reducing the number of employees, improving how they measure employee performance and restructure their mission areas. OPM, OMB, hiring, freeze, mission, restructuring, reduce, reductions, reform, layoffs, federal, government, agencies, restructure, employees, reorganize, reorg, reform, performance, swamp, smaller, efficient, effective, organization, transition, downsized, restructure, downsize, restructure, new administration, OMB, restructuring, layoff, workers, workforce, workforce planning, unions, federal, government, Washington, DC, agency, agencies, organization and organizations, effective, efficiency, performance, lean, restructuring, duplication, overlap, fragmentation, productivity, productive, GAO, GPRA, administrative, overhead