Diversity as a Cultural Competence
Overview
Valuing diversity is critical to individual, team, and organizational effectiveness. Organizations have the opportunity to focus on inclusive behaviors of valuing differences, harassment-free interaction, respectful behavior, and communication.  Employees will value an organizational culture which includes not only respecting race, gender, ability, and physical differences mandated by law but also respecting a broad range of human differences. This workshop integrates diversity and behavioral concepts to present an image of how respectful behavior can be a positive force in the workplace
Course Objectives
Successful completion of this course will increase your ability to:
Understand the subtle ways that bias occurs.
Identify instances of devaluing others through small, subconscious behaviors and micro-inequities.
Establish a framework to increase inclusion at the organizational level.
Recognize different ways of conveying respect.
Address conflict productively and respectfully.
Lead by example and be part of the solution.
Key Topics Covered
This course explores the following subjects in depth:
The problem that exists within the historical approach to diversity training and the solution
How to recognize and overcome a fundamental attribution error
Examples of micro-affirmations which help to compensate for micro-inequities and make others feel valued.
What employee and manager behaviors to exhibit and how to restructure workplace design to create a framework for inclusion in an organization
Recognizing what respect means to each individual and how to communicate according to five specific categories of respect
Behaviors and perspectives necessary for successful and respectful conflict resolution before, during, and after the resolution process
Exhibiting behaviors that influence others to be part of the solution
How to give and receive feedback on negative behavior in a respectful manner
Understanding ways to surpass barriers and seek personal growth
Half- Day Agenda
Overview
Course Objectives
Introduction
Module 1: Behaviors that Create Separation
The Difficulty of Diversity Training
Understanding Bias
Subtle Stereotyping
Virtually Imperceptible Inequities
Module 2: Fostering a Culture of Inclusion
Organizational Approach to Inclusion
Individual Approach to Inclusion
Showing Respect
Productive Conflict Resolution
Module 3: Lead by Example
Be Part of the Solution
Confronting Negative Behavior Respectfully
Seek Personal Growth
Customization
The program can be custom designed to meet the specific needs of the organization with content prioritized around the target audience, e.g., managers, individual contributors, support staff, as well as unique organizational issues/concerns.
Workshop Participants
TMG considers the optimal number of participants to be 14-20 for facilitation of this workshop. A maximum of 24 is allowed.
Training Materials
A comprehensive workbook accompanies this course that serves as a reference guide for course content.
TMG Training Sessions Delivered to You On-Site.
The date you choose. The location you want. The results you need! TMG on-site training is the perfect solution for training ten employees or launching a company-wide training effort. It's affordable, completely customizable and absolutely hassle-free. You can count on organizational results that are immediate and measurable.
A Proven Partner for Employee Development
TMG has over 20 years of experience with helping bring out the best in employees through competency-based training. Our clients include numerous Federal government agencies, businesses, and non profit organizations.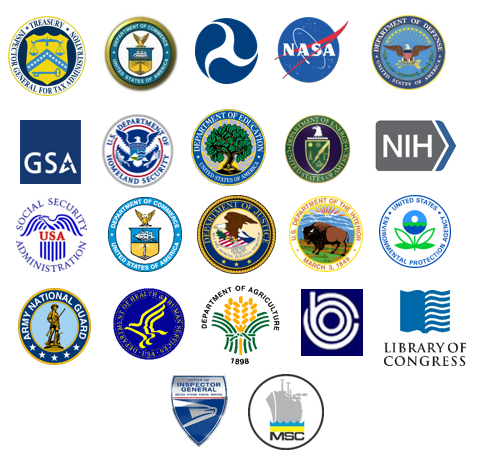 GSA CONTRACT HOLDER
GSA Professional Services Schedule (PSS)
Contract #GS-10F-0412P
SINs 874-1 & 874-4
Providing direct access to simple or complex fixed-price or labor-hour professional services for business consulting services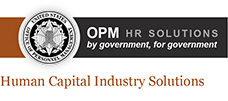 HUMAN CAPITAL & TRAINING SOLUTIONS (HCATS) SB
Providing customized human capital management and training services to all agencies.
Contact Us
If you would like to learn about more about how our Experts can help you to improve your organizational performance, contact us today. We'd love to hear from you!